InterLink DX Simulator Controller (USB Plug) by Spektrum
Features
Compatible with Windows® PC platforms
Works with most simulators — no need for multiple controllers
High-quality Spektrum™ gimbals with adjustable spring and throttle tension
Plug and play — set up through a simulator
Easy to use Mode Change switch
Built-in trainer jack allows you to connect and use your RC transmitter with simulators (cords sold separately)
Overview
Designed to be included with controller-equipped versions of the popular RealFlight® RC Flight Simulator, the new Spektrum™ InterLink® DX RC simulator controller is so versatile and easy-to-use that it's also the perfect "go to" controller for nearly all RC simulators.
Now there's no need to keep track of multiple different sim controllers. Featuring a USB interface that's compatible with Windows® PC platforms, the Spektrum RC Simulator Controller can be used with many newer versions of RealFlight (RealFlight 8 and 8 Horizon Hobby Edition and above). It can also be used by anyone who runs an RC sim that works with USB game controllers. No additional special software is needed. The Spektrum InterLink DX RC Simulator Controller includes numerous auxiliary controls, switches, sliders and more, giving you the functionality to customize your simulator experience exactly as you wish.
The controller's unique, Spektrum brand quality shows throughout. It features durable, high-quality construction, gimbals with adjustable spring and throttle tension, and an easy-to-use Mode Change switch. The controller also has a trainer port — so you can use your field radio through the InterLink DX to control simulations if you wish.
Needed to Complete
Computer with USB port
Windows® platform
Simulator software
What's in the Box?
(1) Spektrum RC Simulator Controller
(1) Product Manual
High-Quality
Engineered by Spektrum™ and modeled after the DX-series transmitters, the RC Simulator Controller has high build quality as well as adjustable metal Spektrum gimbals.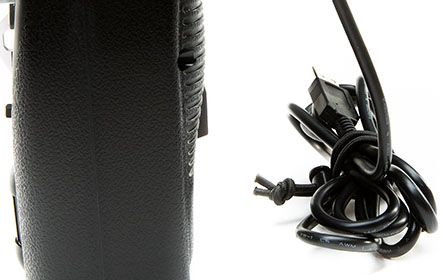 Universal
The RC Simulator Controller is compatible with virtually any simulator through the USB interface.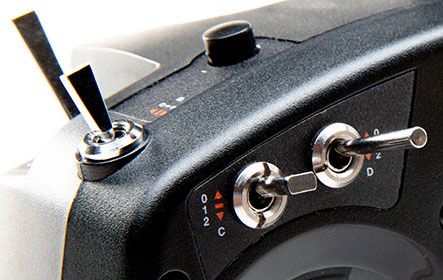 Versatile
Many easy to reach auxiliary controls, switches and sliders are available for customizing your simulator experience.
Compatible Products
Spektrum InterLink DX Simulator Controller with USB Plug SPMRFTX1 is compatible with RFL1100